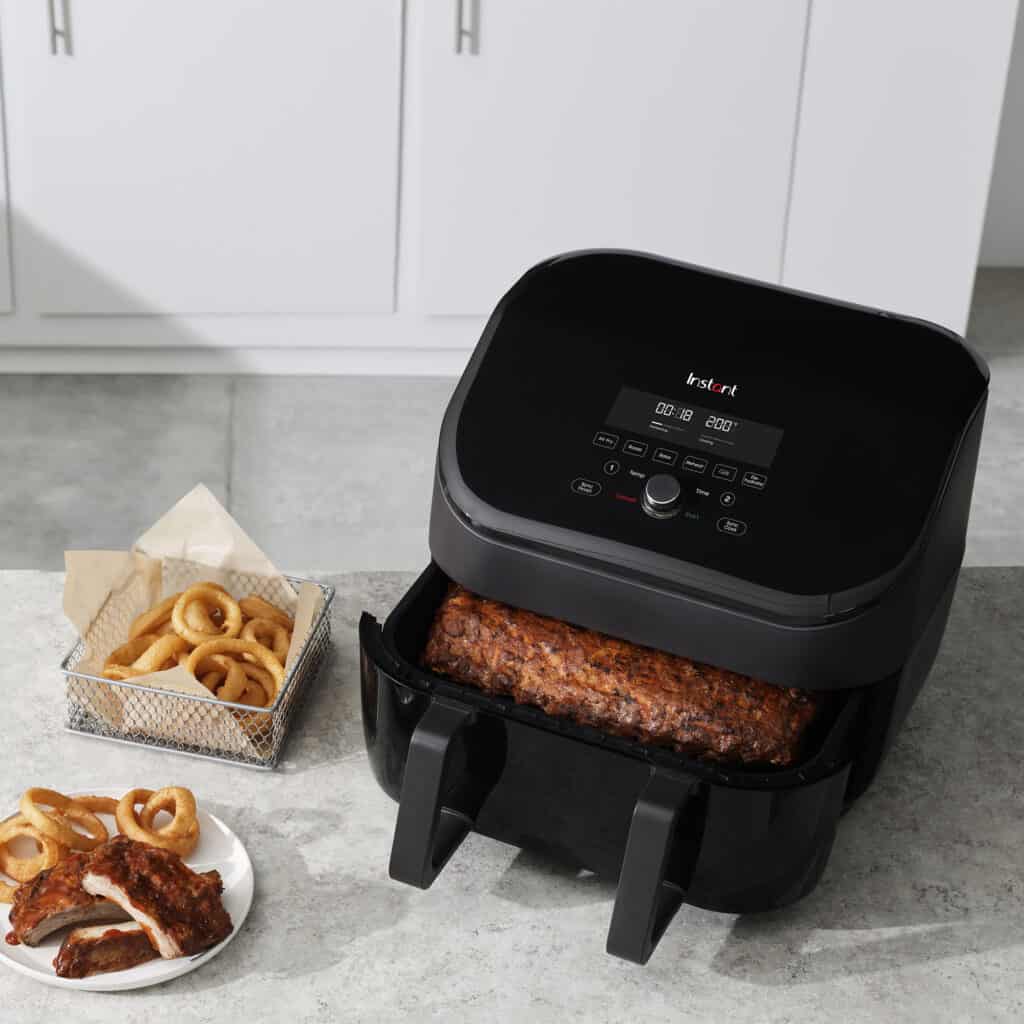 Experience the ultimate cooking experience with Instant Vortex Plus Versazone Airfryer 8.5L!
Now you can prepare a whole family meal in no time with Instant Vortex Plus Versazone. The large 8.5L basket allows you to cook everything at once, or you can divide it into two 4.2L compartments.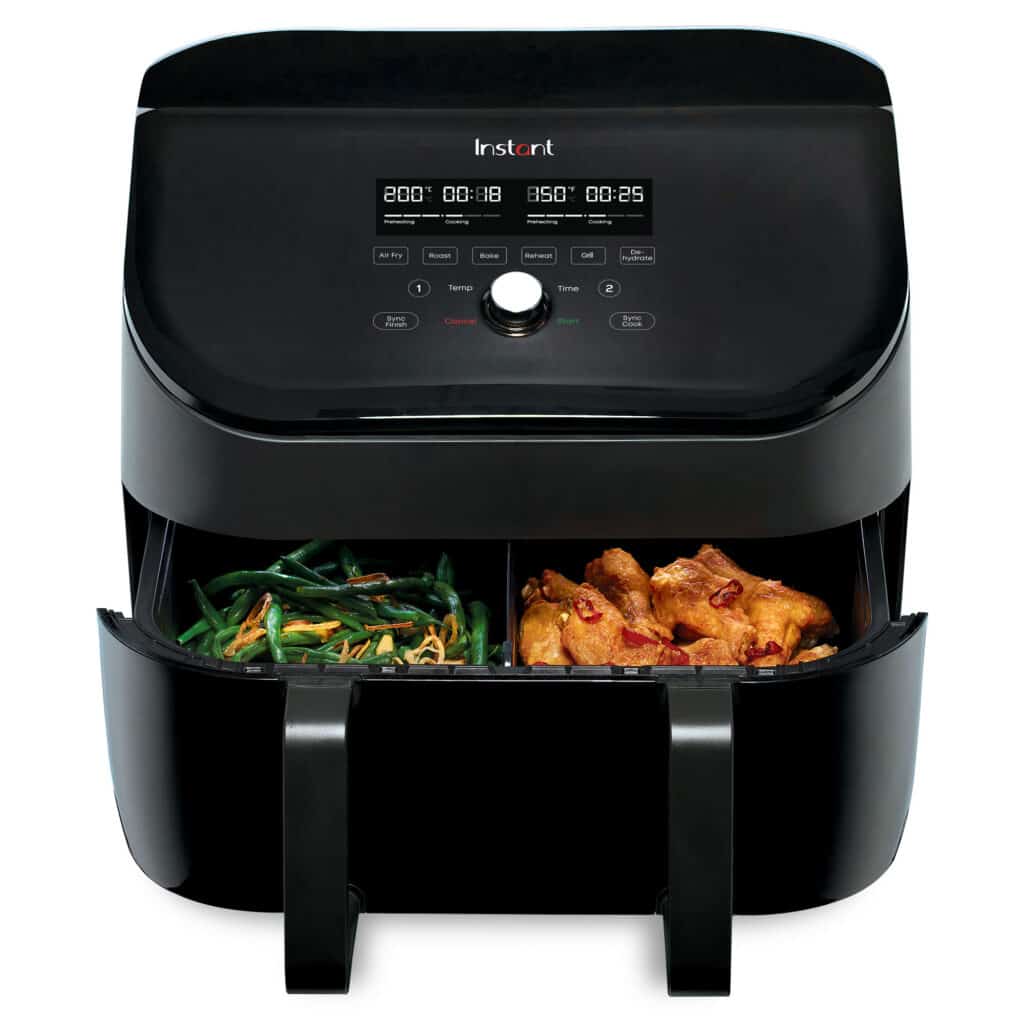 With Instant Vortex Plus Versazone Airfryer, cooking becomes quick, versatile, and convenient. Now you can make all your favorite dishes with less oil and without the mess. This air fryer is the healthy and practical alternative to traditional frying and offers the flexibility you need with its 8 different functions. Whether you want to bake, roast, grill, reheat, air fry, or dehydrate, this air fryer has 8 functions in 1, along with Smart SyncCook & SyncFinish.

Thanks to the EVENCRISP™ technology, you can achieve the crispy texture and delicious taste of fried food with up to 95% less oil. You can air fry juicy hot wings, crispy french fries, onion rings, and much more. If you prefer roasting, you can prepare cauliflower bites, shrimp skewers, garlic potatoes, and chicken nuggets. If you have a sweet tooth, you can bake calzones or mini pizzas, cinnamon rolls, and tasty brownie bites.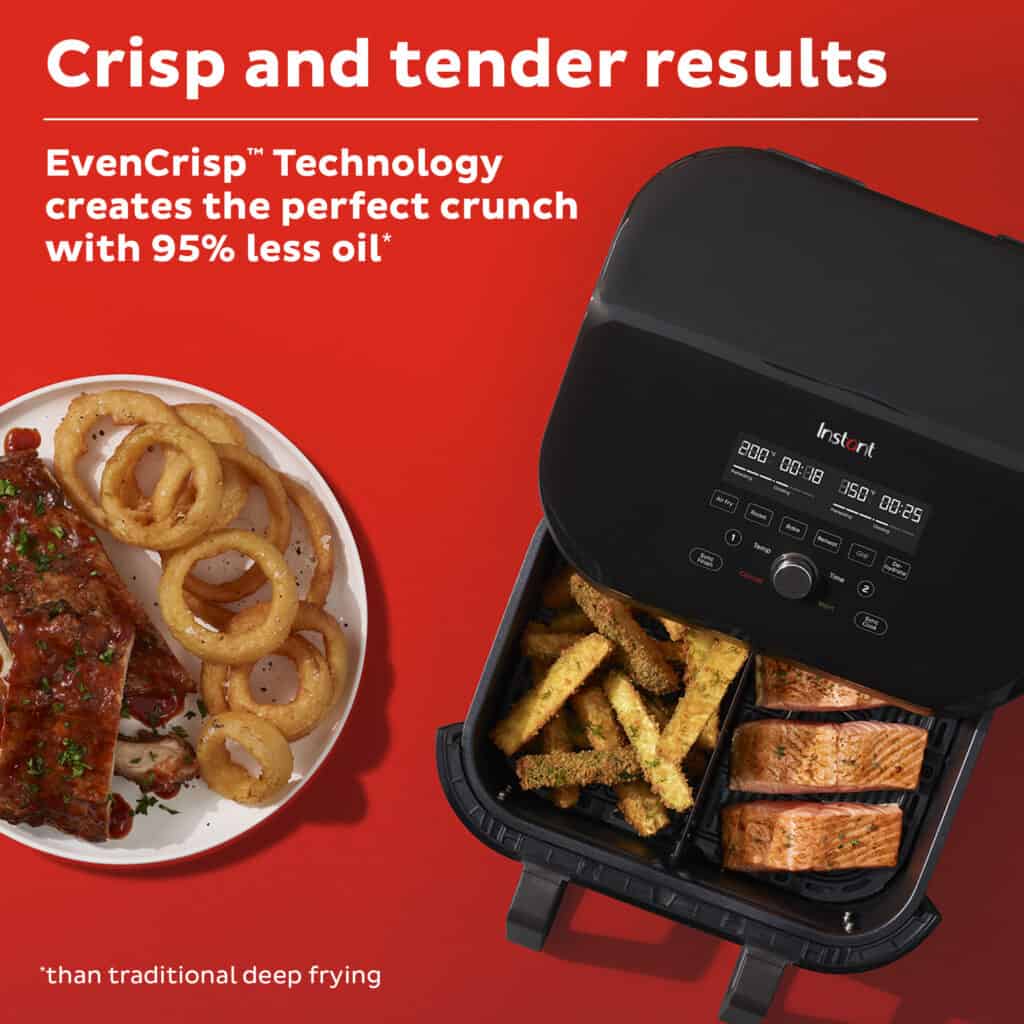 If you want to grill your vegetables and meat, Instant Vortex Plus Versazone Airfryer is also perfect for that. You can even dehydrate your own fruits and make healthy snacks. And if you have leftovers, you don't need a microwave to reheat them. With this air fryer, you can easily reheat the food while preserving its flavor and texture.r.

The smart SyncCook function allows you to match settings between the two compartments, ensuring perfect cooking in both baskets. And with SyncFinish, you can ensure that the food in both compartments is finished at the same time! If you only want to cook a small portion, you only need to use one compartment, making it even more convenient.

So experience a new way of cooking with Instant Vortex Plus Versazone Airfryer 8.5L. Save time, minimize the use of oil, and enjoy healthy and delicious dishes. Order your air fryer today and take your cooking to a whole new level!

Instant Vortex Plus VersaZone 8.5 L RRP: 2699,00 DKK.