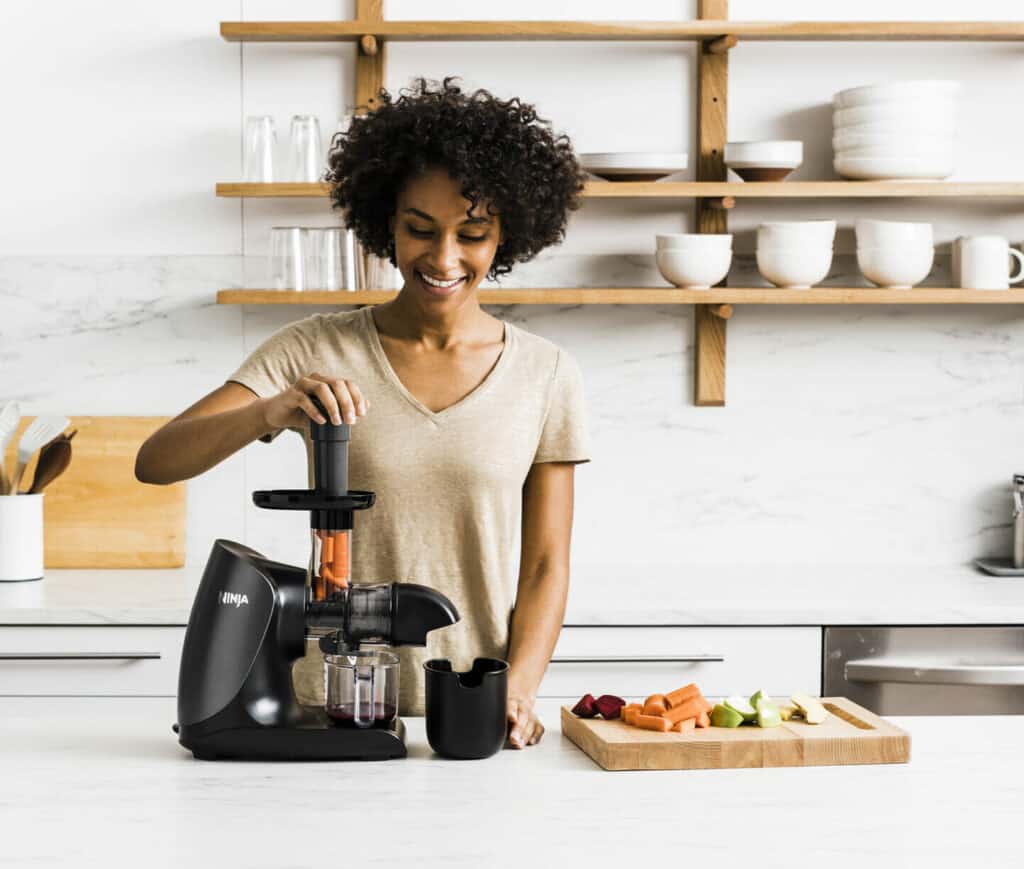 Ninja Juicer is ready for the summer's fresh fruit
For some, the juice season is all year round and for others it is mainly in the summer sun when the fresh fruits make themselves known. The vitamins, the freshness and the energetic boost.
Looking for a quiet, efficient juicer that can handle all your favorite fruits and vegetables? Ninja juicer JC100EU is ready and makes fantastic, clean, freshly squeezed homemade juice for you completely without additives.
Make everything from classic orange and apple juice to exotic pineapple and mango juices. Enjoy healthy juices with, for example, beetroot, carrot, ginger, grapes or green leaves. Within a short time you can create nutritious drinks or boosting juice shots.
Cold press technology extracts up to 75% of the fruit*. The efficient process creates cleaner juices with clear colors and less foam. The Ninja Juicer is 3 times quieter than many leading centrifugal juicers**.
Ninja juicer is designed slim so it is easy to store in the kitchen. Parts are easy to assemble without difficulty and they can be easily rinsed clean in less than 1 minute. All removable parts are dishwasher safe and BPA-free.
A recipe book is included in the box to easily get started on the juice adventure. Recipes are also included for using the rest of the pulp so nothing goes to waste!

Ninja Juicer JC100EU RRP: DKK 1299
*Tested on oranges, grapes and melon. Yield depends on variety, season and ripeness.
**Tested according to IEC 60704-2-11 when used for carrots and oranges.