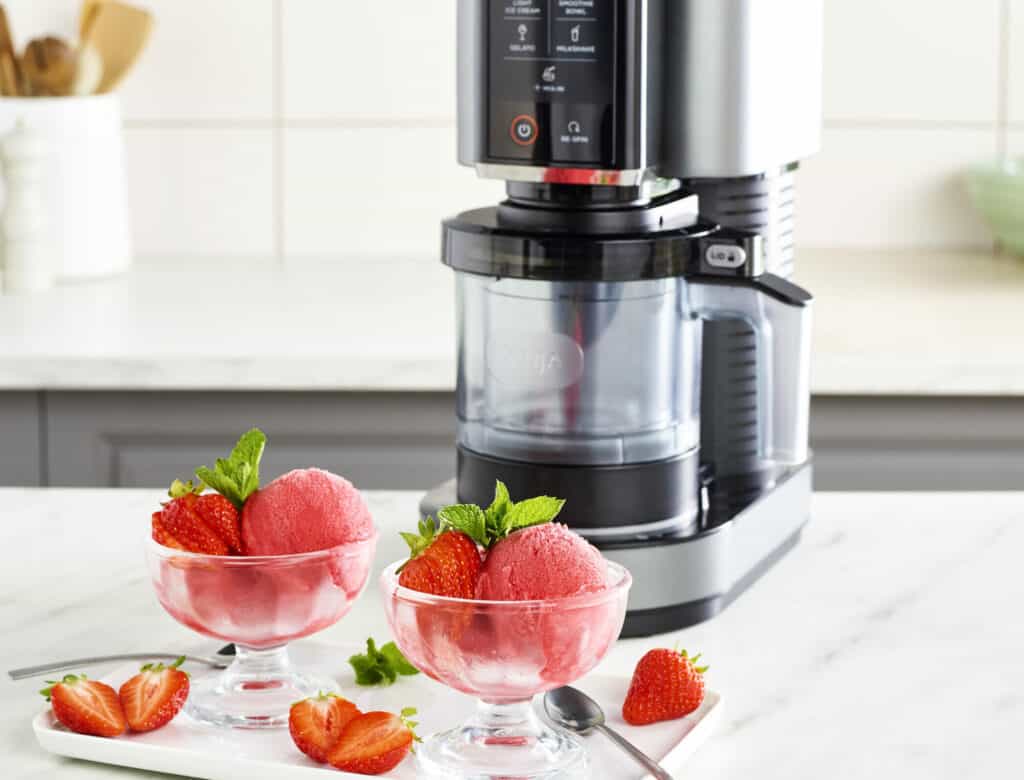 Ninja ice cream machine creates delicious ice cream for the summer
Summer is upon us and what seems more summery than deliciously cool ice cream? Ninja is a relentless innovator in the kitchen category and with their new ice cream machine it has never been easier to reward yourself with an ice cream on hot summer days.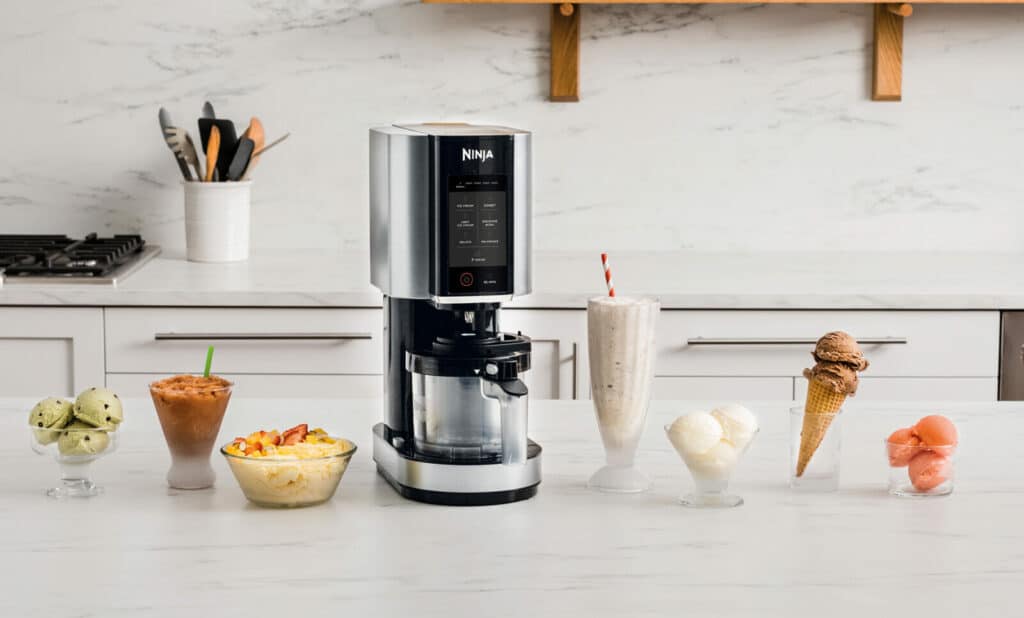 Ninja CREAMi NC300EU ensures that you can create and tailor homemade delights – everything from ice cream and luxurious milkshakes to soft sorbets and low-calorie and sugar-free "nice cream" for smoothie bowls. The possibilities are limitless – stuff, freeze, process and enjoy.  
You can make your portions just as you wish. Simply fill the included buckets and place in the freezer for 24 hours. Then it is ready for a trip in the Ninja CREAMi and serving or storing in the freezer.
The ice cream maker can produce everything from low sugar, dairy-free, keto, vegan – the choice is yours! A recipe guide is also included in the box packed with delicious recipes for every taste, so it's easy to get started. The Creamify technology ensures a perfect consistency and with 7 different programs it's easy to go to. Each program is set with a unique rotation technology and length of time to create the perfect texture.
Ninja CREAMi is easy to use and clean. The touch screen is simple and with a practical status bar on the program. The narrow design makes it easy to store. The buckets, lids and knife blade are dishwasher safe


Ninja Ice Machine NC300EU RRP: DKK 1999