Instant Pot PRO Crisp will be introduced soon
In August, the new upgraded Instant Pot PRO Crisp + Air Fryer will be introduced. A professional further development of the already popular Instant Pot Crisp model.
Cook like a pro with the new Instant Pot Pro Crisp + Air Fryer. It is a "one-pot" wonder machine that can do it all with 2 lids. Compared to the popular Crisp model, there have been upgrades at the pro level for both the pot and the lids. In addition, advanced heat protection has been added. Quickly and conveniently, you can enjoy cooking with your new machine and make a large selection of dishes like a professional.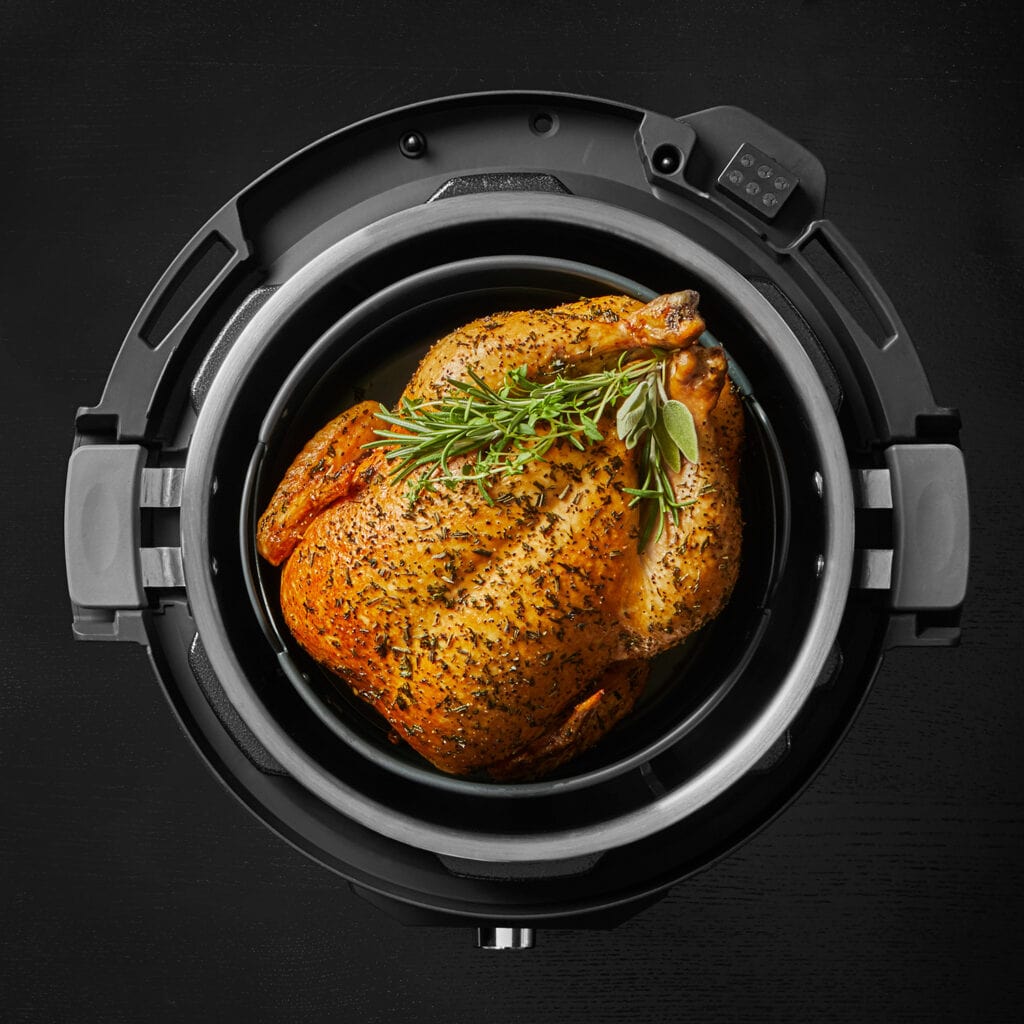 The product is a fantastic multi-machine and works as an 11in1 as it can slow cook, steam, fry, heat, sous vide, air fry, burn, mini oven, cook and dehydrate. It comes with 2 practical lids which allow you to turn your product into an air fryer and thereby make your ingredients crispy. All programs can be customized according to the time, etc.
Instant Pot Pro Crisp is up to 70% faster and more energy efficient than other cooking methods. In addition, EvenCrisp technology helps reduce up to 95% less oil use when using the air fryer program. In addition, more parts can go in the dishwasher, which makes the cleaning time shorter. The product has a large capacity which makes it suitable for families or other cases of cooking in large portions.