Laguiole By Hâws featured in JAGT magazine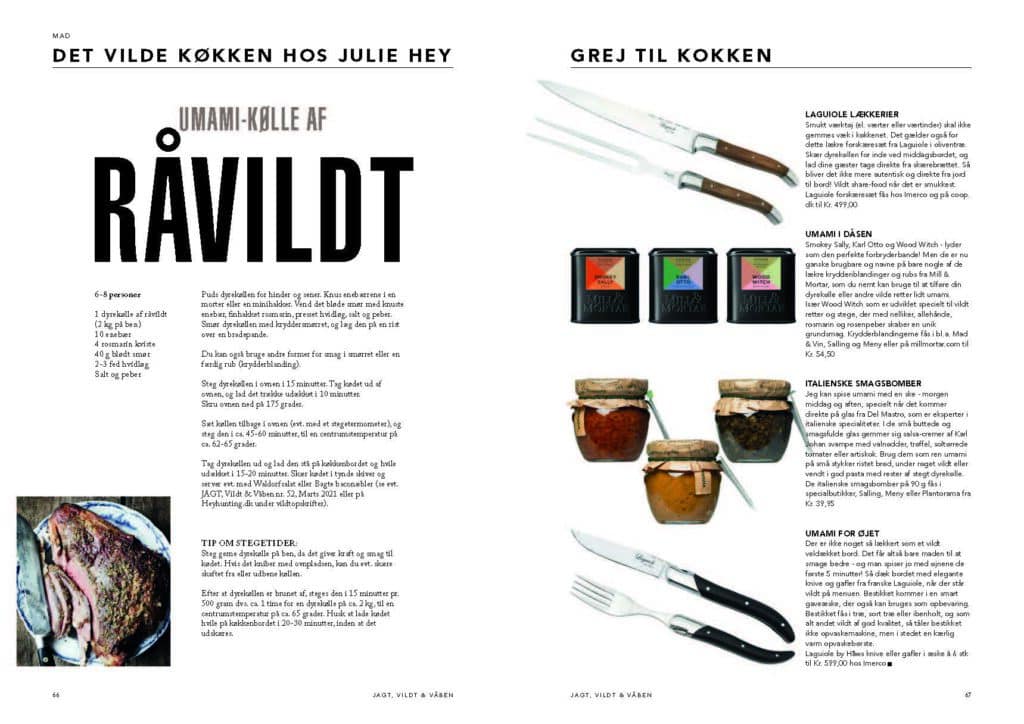 Laguiole By Hâw's paring set in olive and steak knife and fork in ebony are mentioned in the magazine JAGT, vildt & Våben.
The Laguiole By Hâws products are an elegant series of steak knives, chef's knives, paring sets etc. which has this special laguiole shape. Elegant lines that add a little extra to the table setting and the products are available in different types of wood such as ebony, olive and rosewood. All products are delivered in an exclusive black wooden box.