Shark|Ninja invites the grill into the kitchen
Shark|Ninja gives you the opportunity to create an authentic result as if from the charcoal grill in the middle of your kitchen. Ninja Foodie Max Grill & Hot Air Fryer once again combines several functions in the same kitchen machine and simplifies your cooking methods while making it healthier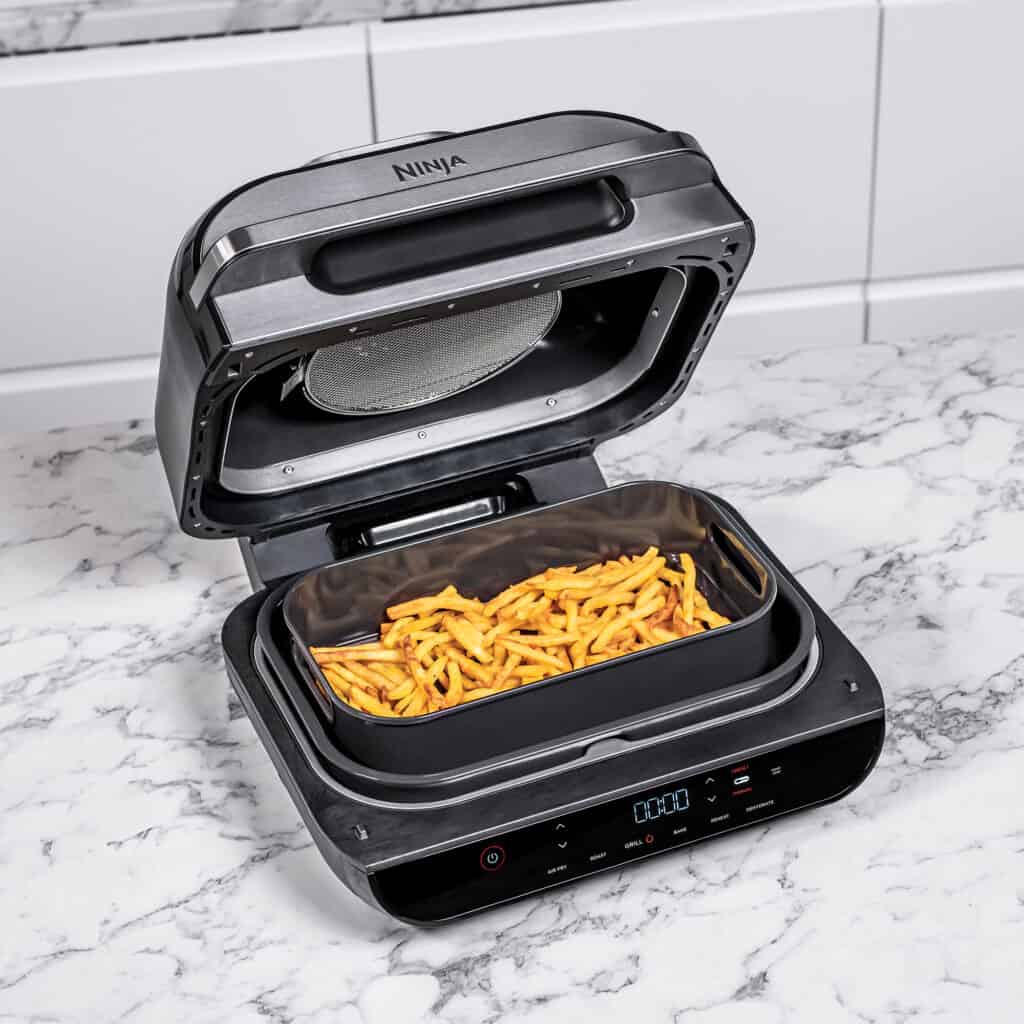 The Ninja Foodie Max Grill & Hot Air Fryer is more down to just a grill. The product has 6 settings for preparing food and can both Air Fry, fry, grill, bake, reheat and dehydrate. Depending on how you like your steak best, you can monitor the temperature of your food closely with the digital temperature sensor. At the same time, the product can inform you when the set temperature has been reached.
Using the Cyclonic Air technology, your food can be cooked evenly and quickly at up to 260 degrees, with the help of a powerful fan, from all sides so that it is not necessary to turn it. It helps to give extra delicious results on e.g. your French fries, and gives an authentic result as if it were from a charcoal grill. The use of the Air Fryer can prepare the food with up to 75% less fat compared to conventional frying methods.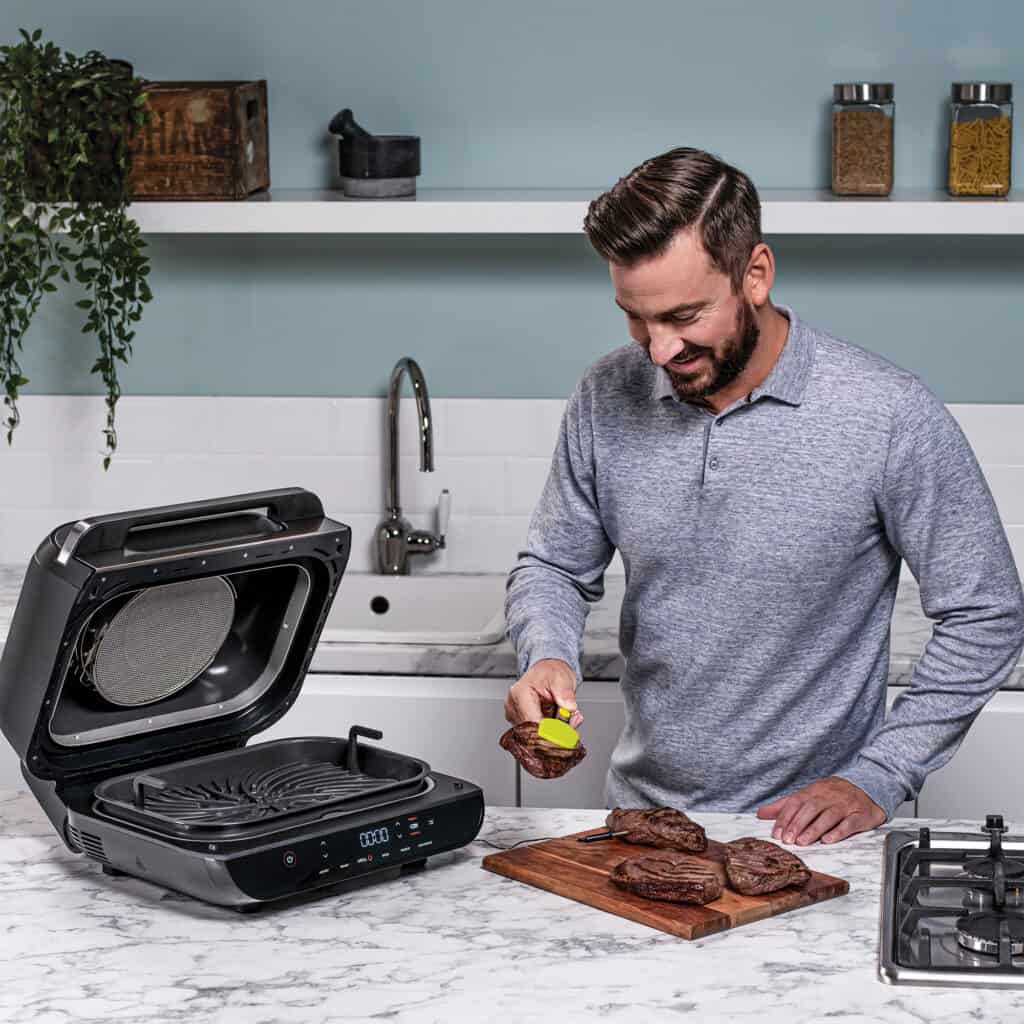 At Shark|Ninja, we care about the details and are obsessed with consumer satisfaction. Through a relentless single-minded focus on solving consumer challenges, Shark|Ninja has built a high-quality, reliable and functional product range. An assortment that continues to earn them 5-star ratings for their products across national borders.
For further information about the range or questions contact Fun Nordic ApS – info@funnordic.dk